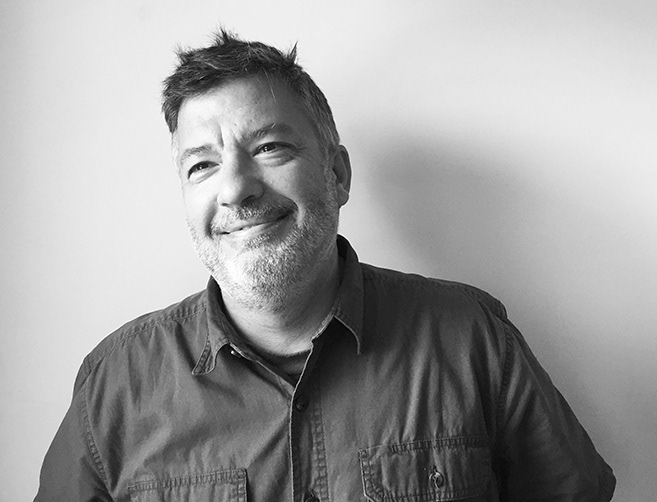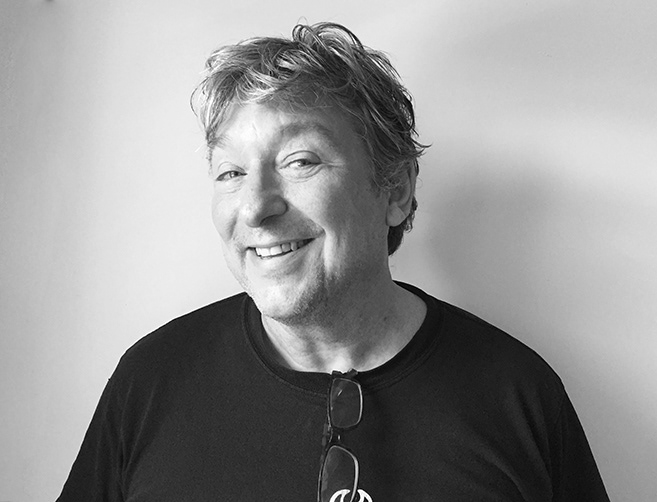 Our approach is simple. Know who you are. Tell the truth. Make it interesting. 
Portland-based, we work with companies and organizations of all sorts, helping them tackle communications and branding challenges of all shapes and sizes. We treat each project with the same care and handling, working with a core team and a deep roster of collaborators from across all sorts of disciplines that join us on an as-needed basis.
Andrew Schafer | Account Director 
Andrew spent 9 years at Wieden+Kennedy before jumping ship to start Must Be Something with Jed. He's led brands like Levi's, Starbucks, Target and Dodge/Chrysler and he spent the 10 previous years at Chiat/Day working on Apple in both the UK and Los Angeles, California.
Jed Alger | Creative Directo
r
Jed started Must Be Something with Andrew Schafer 6 years ago. Before that he spent thirteen years at Wieden+Kennedy as a writer and creative director, and another five years freelancing all over before starting the agency. He has worked on all sorts of things, including Microsoft, Facebook, Google, Target, Nike and Starbucks.
Sarah Starr | Director of Creative Ops and Production 
Sarah honed her design chops over four years at Johnson & Wolverton, before moving to Wieden+Kennedy where she coaxed major initiatives to life for clients as diverse and demanding as Verizon, Dodge, Chrysler, Starbucks, Nike. She is simultaneously the raw power that drives MBS and the glue that holds us together.
Sean Donnell | Art Director + Designer
 Sean has been bringing products and people together for over two decades, starting with the iconic br
ands L
ib Tech and Gnu snowboards, then moving to Wieden+Kennedy and Razorfish. He has created nearly every kind of communication, traditional and digital, for clients such as Nike, Microsoft, XBox, Electronic Arts and Bing.
Margie Risciotto | Jr. Designer 
Margie
is the future of MBS. Margie grew up in Portland and attended the Pacific Northwest College of Art where she received a degree in Graphic Design. As a designer, she lives to create brands and identities that use their messaging in a culturally impactful way. She's the newest member of MBS and her honesty and outspoken nature keeps us all on our toes.
Matt Kelley | Strategic Planner 
Matt, yet another former WK'er, is responsible for a diverse array of award winning and effective integrated campaigns including beverages (Coke, Powerade, Miller, Belvedere), video games (Electronic Arts, Microsoft), packaged goods (Old Spice, Oreo, Velveeta and Eukanuba) and film (stop motion films Coraline and Paranorman).
Barney Schafer | Mascot/Security Guard
  Barney plays an essential role on our team. He is the ultimate warmer of laps, hassler of mailmen, seeker of crumbs, and all around lifter of spirits at MBS. Good job Barney.